So Paul is out...7 people are left.
The weeks always start with team placing. This time the teams were harder to pick. Especially since someone had to work alone and that usually ends up in a betrayal. They were also informed that there was a trap between 2 teams.
Team #1 "Someone who looks past the obvious"
The group decided Tara would be best for this.
Team #2 "People who are good with pets"
Tara recalled Erin had a lot of cats. Jerome was in the chat room and they decided to place him on this team also. Rebecca wanted to be on the team also.
Team #3 "No-Name, decided to call it no-pets"
Susan, Kyle, and Brian were placed on this team. Little did the group know, that this team could foil the other team for bonus points.
Tara's task immediately begun. She was shown various picture-grams and had to decode them. Each one was worth $500 or $250 if she asked for help. She managed to get 2 right, and one with help. At the 6th problem she was offered a deal since she felt uncomfortable in the position. She could switch with any other player if she got the question right without help. 43 minutes later she finally answered it and decided to switch with Kyle. That ended part one of his task.
Part 2 was worth more. Each question double in value. Missing all but 1 of them he was presented with one last question. Except this time it doubled twice. He was offered an exemption if he just refused to answer it. He decided to take the exemption...but he wasn't done. Before he could take it, I doubled the question value and told him that I would give everyone in that room 5 points each. He still wanted the exemption. So after 2 more bribes, it quit, the game was over. Kyle took the exemption.
The other groups had longer tedious tasks. Each of them were taken to neopets.com and told to register and raise 10,000 np each. The "no-pet" group could foil the other group by raising less money. (The pet group could only raise money if they did).
Erin worked hard and raised around 11k np. Jerome raised around 1k. However, the rest of the group decided not to raise anything or submit their usernames in subtracting $5000 for each of them who didn't. In a turn, they managed to altogether subtract $6400 instead of gaining money. Good news for the mole, bad for the group.
Thus bringing one last game. A blank crossword was given to them.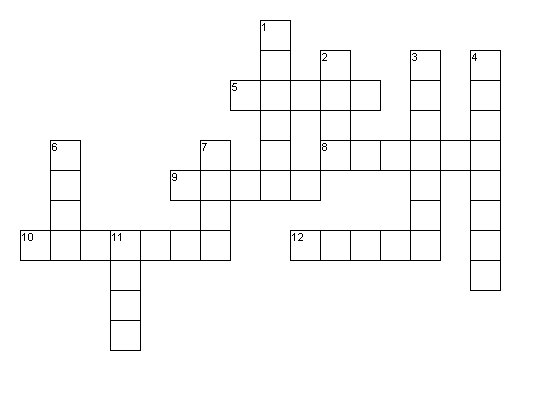 They had to fit all 12 of their names into the grid and submit it. The first one who did so would win 5 points. Jerome managed first, Erin in second, and Rebecca third.
And the quiz. Players nervously entered their answers. But Brian turned his quiz in too late executing him from the game.